More than 50 dedicated members improving health for all
Doubled capacity to 4 AfGH staff members
1 new partnership forged with Students for Global Health
8 new AfGH members
1 new and improved AfGH website
Over £70,000 raised in AfGH membership fees
Convened or supported 18 meetings between UK Government and civil society
Collated 95 case studies documenting the impact of Covid-19
Collected 50+ global health success stories
Stocktake Review published and endorsed by 30 global health organisations
7 submissions to UK Parliament inquiries
19 media hits highlighting the UK's role in global health
3 global health campaigns, supported by 20+ members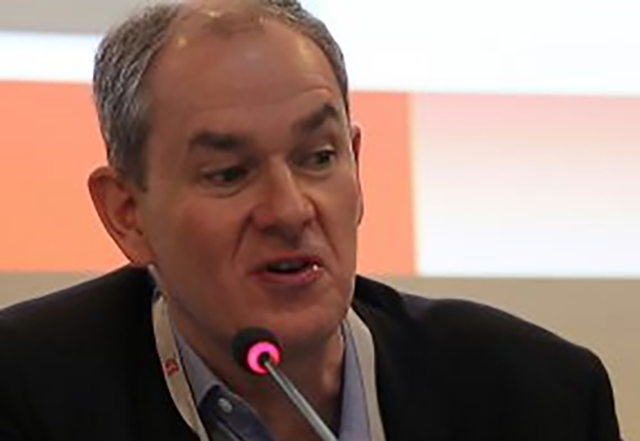 Action for Global Health is doing a fantastic job in mobilising civil society to help generate and sustain political commitment for UHC which is the foundation for truly universal and equitable health reforms.
– Robert Yates, Chatham House
January 1, 2021

February 1, 2021

March 1, 2021

May 1, 2021

May 1, 2021

June 1, 2021

July 1, 2021

Wrote to the Foreign Secretary to ensure the merged FCDO is focused on creating a healthier world

August 1, 2021

Launched 'UK Aid Works' series with Global Citizen highlighting global health success stories

September 1, 2021

October 1, 2021

November 1, 2021

December 1, 2021
Credit: Amref Health Africa / Sam Vox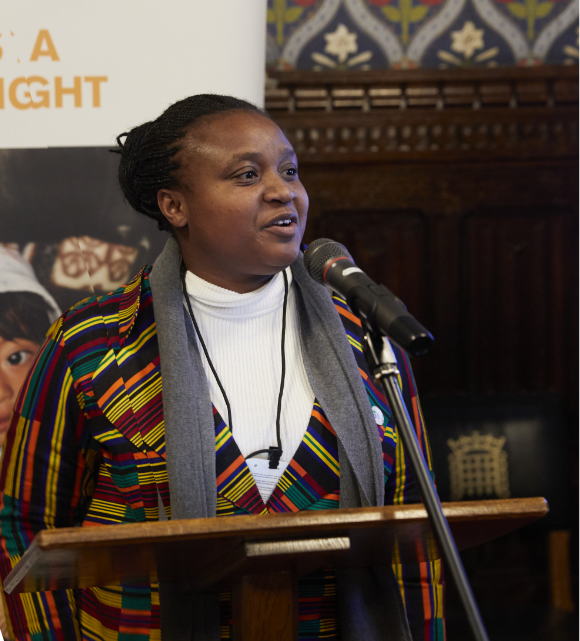 I have worked with the Action for Global Health team on numerous occasions this year in my role as Co-Chair of the APPG on the UN Global Goals. Each of the engagements we have worked on together over the course of the year – from joint op-eds to parliamentary briefing events – have been of a high calibre and very successful. This is due to the team's professionalism, their comprehensive knowledge of current issues and challenges, and their effective organisational skills. I look forward to working with the team again in the future.
– Rt Hon Lord Jack McConnell, Co-Chair, APPG on the UN Global Goals for Sustainable Development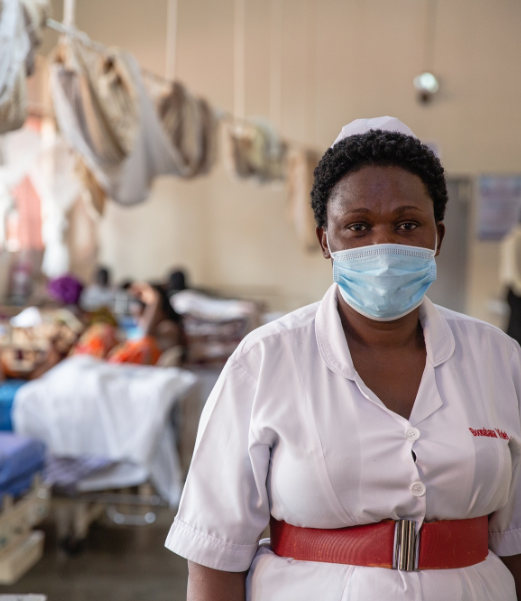 Stocktake Review:
The UK's Role in
Global Health
As the UK Government has not had a global health strategy since 2013, AfGH decided that our own review of the UK's work on global health was necessary to fill this gap.
And so, in September 2020, AfGH published our Stocktake Review, analysing the UK Government's political, financial and programmatic commitments to global health and making a number of recommendations to improve their approach. The report was created in consultation with all relevant government departments and our broad membership, and the final report was endorsed by 30 AfGH members. The report launch was picked up by The Telegraph and Global Citizen.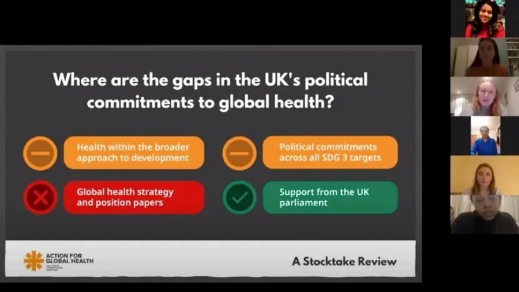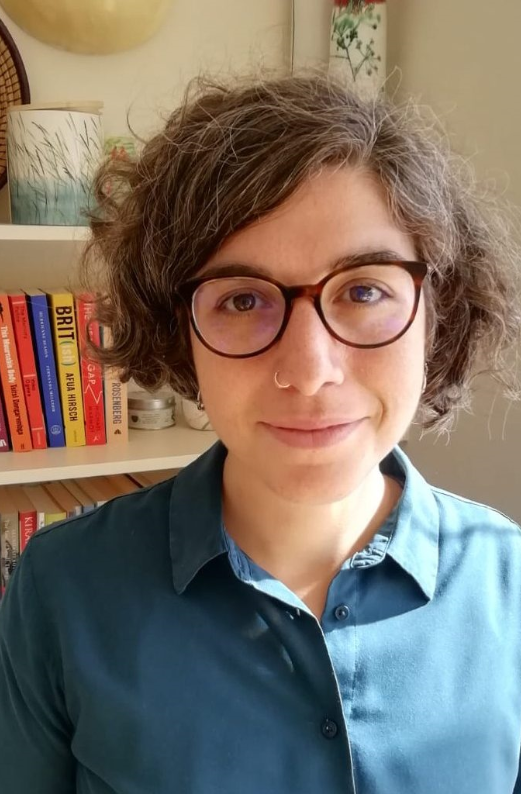 In order to drive forward the report's recommendations, AfGH convened a 'UK & Global Health Advocacy Working Group', made up of more than 20 members. AfGH have used the Stocktake Review as the basis for a joined-up, sectoral approach to a number of influencing opportunities.
I thought the AfGH Stocktake Report was a hugely useful document for our advocacy – especially this year. It had both in-depth content which we have been able to use for blogs, reports and in our bilateral advocacy as well as the very clear focus through the easy to use and communicate traffic light system. In a year where global health has often equated to health security and where we are seeing cuts to ODA, the stocktake report is a hugely valuable tool to showcase the UK's leadership in global health and where it could be doing more.
Lenio Capsaskis | Head of Health Policy and Advocacy, Save the Children
The findings from the report were used as the basis for AfGH submissions to the Integrated Review, Spending Review, Foreign Affairs Committee inquiry on global health security and the International Development Committee (IDC) inquiries on aid effectiveness and coronavirus. As a result, the IDC have since lent their support for the development of a cross-government global health strategy, announced as a key recommendation in their interim report on coronavirus and follow-up report on the secondary impacts of coronavirus.
[…] a global healthcare strategy must be implemented urgently to ensure other healthcare progress is not lost.
– International Development Committee
AfGH presented the key findings and priority recommendations during a discussion on the Stocktake Review with UK Government colleagues in October 2020. They acknowledged that the need for a cross-government global health strategy had 'landed strongly' with ministers, and has since gathered further support from Darren Welch, the newly appointed FCDO global health director.
In response to COVID-19, AfGH worked quickly to convene a COVID-19 response working group with our members, and developed a set of policy priorities for the UK's COVID-19 response.
AfGH was also chosen to represent the UK's global health sector in the FCDO-Civil Society COVID-19 Steering Group, convening regularly to discuss the UK's international COVID-19 response. AfGH advocated for and was successful in convening a Steering Group meeting with Minister Morton and Baroness Sugg focused on the secondary health impacts of COVID-19, for which we developed a focused briefing.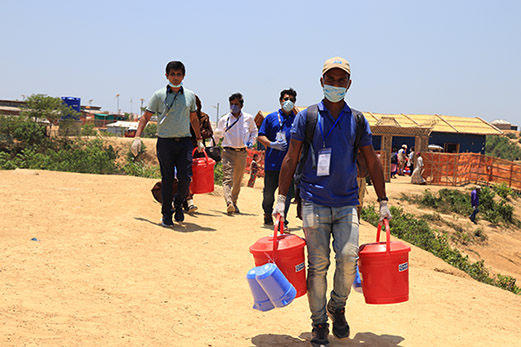 The very quick work at the start of covid with a joint briefing and shared asks was the most useful and we were able to integrate it into other briefings.
– Rebekah Ashmore, SRHR Policy and Advocacy Adviser, Plan International UK
AfGH has worked very closely and well with DFID/FCDO over the last year. During COVID-19, AfGH became an extremely helpful resource for FCDO to access information on the ground, and be a key focal point for FCDO to speak to civil society. They have helped raise global health at Ministerial and senior official meetings.
– FCDO Global Health Team Member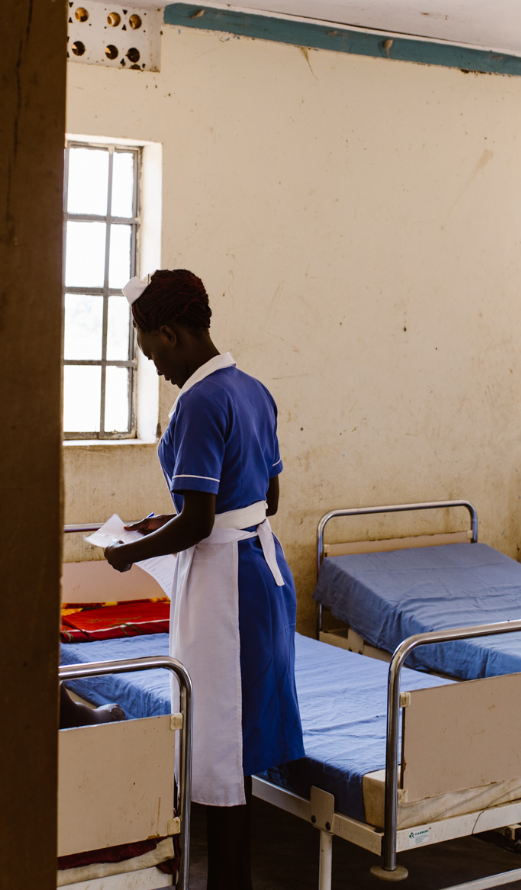 AfGH co-hosted four COVID-19 Taskforce meetings with the FCDO Health Team to discuss a range of issues relating to the COVID-19 response, such as mitigation opportunities and the role of health multilaterals in the response. All of these meetings had excellent engagement with attendance from 30-40 representatives from the UK Government. AfGH also co-hosted a virtual roundtable on equitable access to COVID-19 health technologies, which opened up a crucial line of communication between relevant UK Government teams and civil society on this issue.
Recognising the need to document both the impacts of COVID-19 and share learnings on how to mitigate these impacts, AfGH also created a COVID-19 case study database, which collated more than 100 case studies across the course of the year.
I think it [the COVID-19 working group] was an excellent group, well-managed and very engaging.
Daniela Cepeda Cuadrado | Research Officer, Transparency International Health Initiative
AfGH advocated on our COVID-19 priorities through multiple parliamentary channels. In May 2020, AfGH and Bond co-hosted a parliamentary webinar on the UK's role in the global COVID-19 response, attended by more than 15 cross-party parliamentarians. AfGH provided an NHS speaker responding to COVID-19 in Sierra Leone, who was able to give a first-hand account of the significant impacts on the health system. Additionally, AfGH evidence influenced the International Development Committee's reports on coronavirus and the APPG on the UN Sustainable Development Goals report.
The UK should maintain current ODA for non-Covid-19 health programmes and support low-income countries to develop resilient public health systems and universal health coverage.
APPG | on UN SDGs Report
Action for Global Health is the UK's go-to source on global health policy. They provide reliable, up-to-date information and break down complex issues for time-poor non-experts in an engaging and clear way. With their information and feedback, I could brief decision-makers confidently and effectively within a short time.
Anonymised Clerk | IDC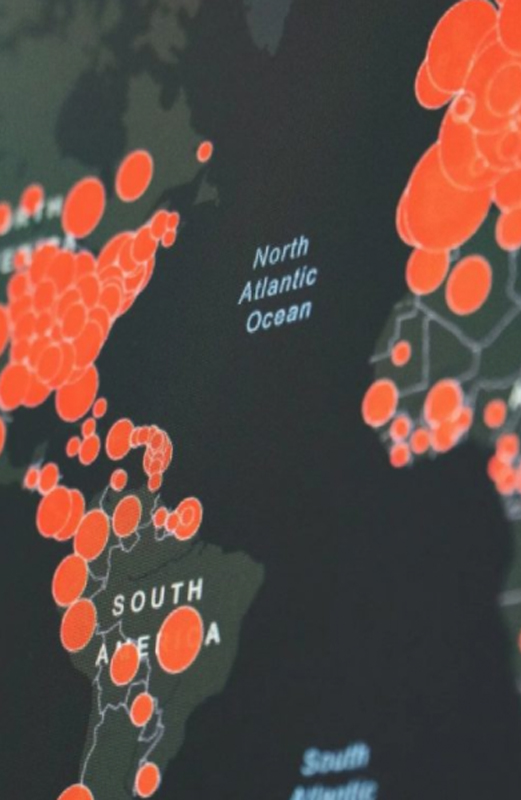 AfGH and the role
of WHO
Over the last year, AfGH has been focused on bolstering and influencing the WHO's role in the COVID-19 response. In response to the US withdrawal from the WHO, AfGH released a reactive statement, worked with international networks on joint advocacy activities, and mobilised UK parliamentarians to emphasise the importance of the UK's continued support to WHO. This was a key focus of our submission to the Foreign Affairs Committee inquiry on 'the UK's role in strengthening multilateral organisations'. AfGH was later pleased to welcome the Prime Minister's announcement of additional support to WHO.
AfGH has also partnered with WHO in the delivery of a series of global civil society webinars focusing on different aspects of the COVID-19 response. These webinars were initiated following a town hall webinar organised by AfGH, Global Health Council and WACI Health, where Dr Tedros recognised that WHO needed to improve and increase their engagement with civil society in the COVID-19 response.
AfGH is a tremendously important and valuable partnership.
Yael Velleman | Director of Policy and Communications, SCI Foundation
Credit: Hannah Adcock / Save the Children
COMMS AND CAMPAIGN HIGHLIGHTS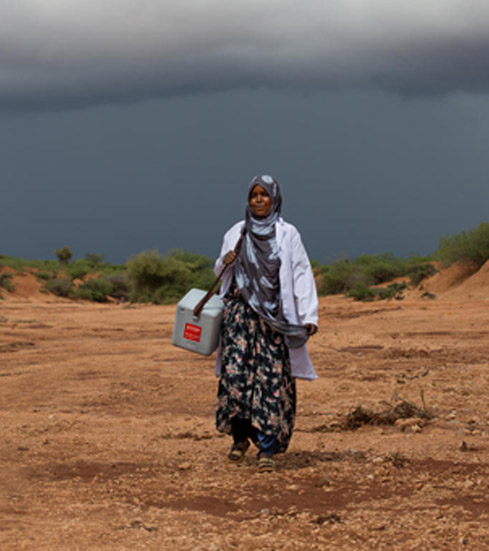 The Comms Taskforce more broadly has proved invaluable this year for connecting with other organisations in the sector and aligning communications messaging around COVID-19 and NCDs in particular, and priority asks for government spending/policy/ways of working.
– Ana Bow-Bertrand, Communications Manager UK, The George Institute for Global Health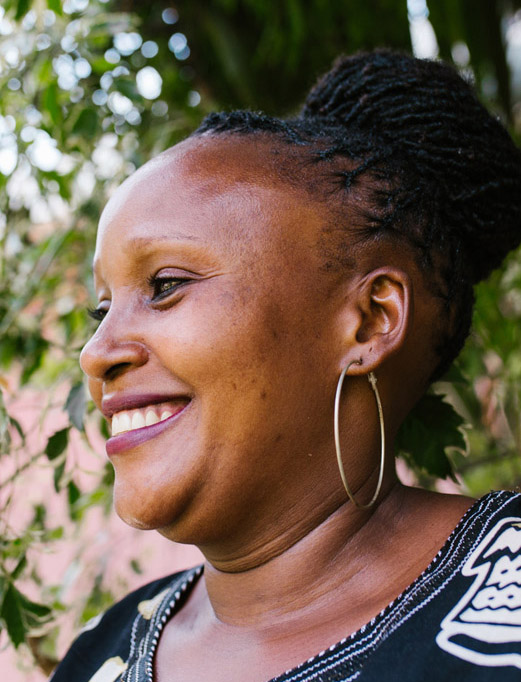 AfGH entered 2020 with a newly formed Comms Taskforce, a working group uniting communication representatives across the network, created to coordinate and catalyse public action on global health.
As a comparatively small organisation, shared campaigns help amplify our voice and enable us to reach new audiences. It's also great to have such high-quality collateral and to know we're standing for values that are shared across the sector, by a wide variety of peers and partners – along with many members of the public. And, we've made some useful connections that we intend to maintain and develop.
Anonymous member | Comms Taskforce
With a long-term ambition to build a movement of people willing to take actions, the Comms Taskforce co-developed messaging guidelines for communicating with our target audiences on global health, with input and consultation from colleagues across Africa, Asia, South America and Europe.
While our network is small, being able to share items in a coordinated way across the sector has been very valuable. We've used some of the messaging as part of developing our own organisational messaging, helping our staff working on different aspects of health to coordinate (the messaging toolkit was particularly useful).
– Anonymous member, Comms Taskforce
In October, AfGH officially launched our public engagement campaign, #HealthyFutures, and our first supporter action.
On Universal Health Coverage (UHC) Day, we were successful in securing a public video shared by Wendy Morton MP, Minister at the Foreign, Commonwealth and Development Office. Whilst this was not the Foreign Secretary, our primary target, it was promising to see the UK Government demonstrating their continued manifesto commitment to ending preventable deaths and the importance of ensuring we have health systems that work for all.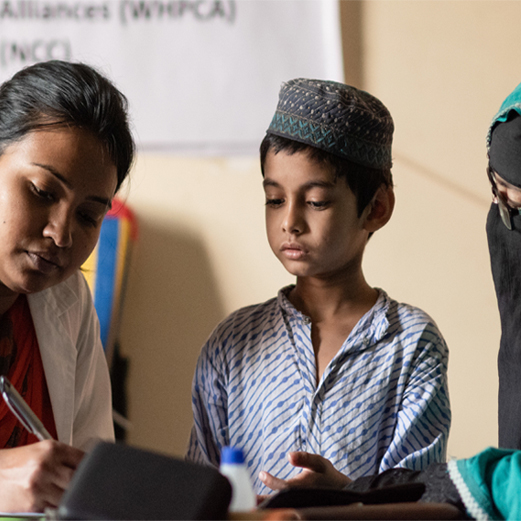 Telling the global health success stories
As the COVID-19 pandemic and aid cuts threatened important progress made on SDG 3, concerted support from the public for the UK Government's role in global health remained as vital as ever. To support these efforts, AfGH pooled and curated over 50 case studies from across the membership illustrating the positive impact of UK aid-funded health projects. These submissions included high quality photography, videos and graphics as well as personal testimonials from in-country project staff and beneficiaries.
To amplify these resources in the media, AfGH partnered with Global Citizen to develop their UK Aid Works series. From health volunteers working to detect diabetes in rural Thailand to enabling Sierra Leonean health workers to use portable ultrasound machines, to date the series has published 9 compelling stories on how UK funding is supporting global health projects around the world.
Working with AfGH and using their database of UK aid case studies to create content has been really successful. The database has a wide range of case studies including quotes and pictures, that we've been able to use that database to put together features for our site and promoted them on social media. Those articles have told important stories about effective, transparent aid to our readers at a time when the aid budget and department have come under intense scrutiny.
In the Comms Taskforce Evaluation Survey, 90% of respondents agreed that the content series had been useful to them, either as something referenced in their work or otherwise enabling activities or discussions in their own organisations. Several external stakeholders have also spoken of how the series has been a valuable means through which to engage supporters and support their own campaigning work.
The AfGH media partnership with Global Citizen has provided excellent content for sharing with our supporters, providing tangible examples of how UK Aid works.
Rachel Pallett | Coordinator, The Aid Campaign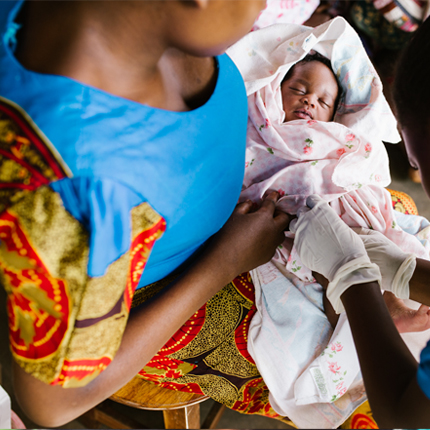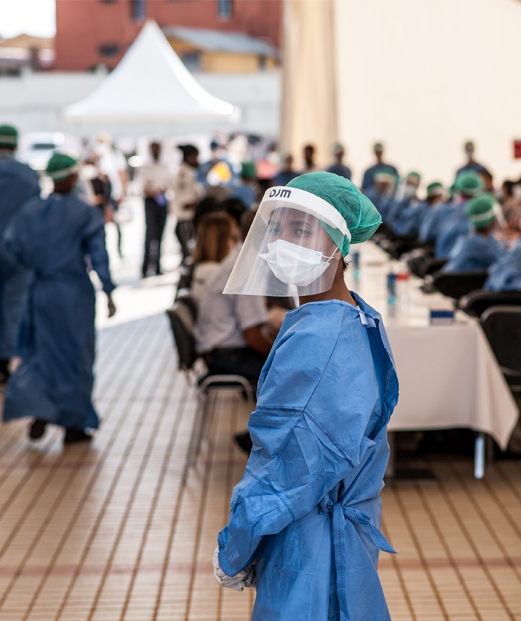 Amplifying the voices of health workers
Credit: Save the Children / Hannah Adcock
2020 saw an exciting year of growth for the AfGH Team, as we welcomed Gjori Langeland and Melissa Jones to double our capacity as an organisation. We were also delighted to forge a new partnership with Students for Global Health, and take on a hosting role for Tafadzwa Kadye as their new Coordinator.
Working with AfGH and building on AfGH policy analysis will enable us to coordinate and co-create influential communications and campaigns on global health that resonate with students and youth. The closer bond and new capacity will see SfGH play an active and important role in engaging parliamentarians on global health issues and strengthening relationships at a local level.
– Harpreet Kaur, former National Director and current trustee, Students for Global Health
AFGH's vision, mission and strategy continues to be guided and supported by our fantastic, dedicated Steering Committee, made up of senior representatives from six of our member organisations.
Credit: Plan International | KM Asad
MEMBERS, FUNDERS AND PARTNERS
We are very grateful to our members, funders and partners who have helped us grow and mobilise global health civil society over the past year. A special thank you to STOPAIDS for hosting the network and supporting the AfGH team, and to Students for Global Health
who partner so closely with us.
We are also particularly grateful to the Bill and Melinda Gates Foundation for their continued support of our work.
Credit: Plan International / Patrick Kaplin
Access to regular meetings with UK Government, including opportunities to drive organisational priorities and profile new reports/learning
Invitations to select roundtables and meetings with UK Government on specific health issues (eg. access to medicines)
Invitations to high-level parliamentary events
Access to quarterly member meetings, including sharing learning and best practice
Regular updates and intel through the mailing list on global health developments and processes (both in the UK and globally)
Linking of members with mutual interest to collaborate on events, reports or policies
Connecting with global partners/networks (including UHC2030 CSEM through Coordinator's role on Advisory Group) and thought leadership conversations around global health
Promotion of organisational events, reports and job opportunities through mailing list, social media and website
Access to Action for Global Health working groups and collaboration with members on joint policy positions and advocacy strategies
Coordinated parliamentary advocacy (including engagement with APPGs and relevant parliamentary committees)
Opportunities to input into key briefings and documents (eg. parliamentary committee inquiries, UHC briefings for parliamentary debates etc.)
Contribute to greater impact through collective advocacy (eg. joint letters to ministers)
Access to shared comms calendars, content databases and messaging toolkits
Joint communication and campaign initiatives through the AfGH Comms Taskforce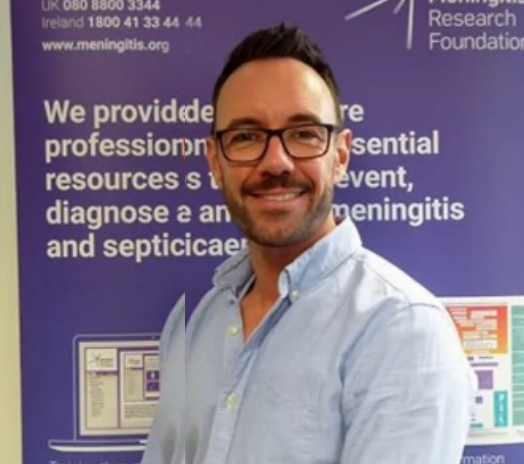 Membership of AfGH-UK has given us co-ordinated access to key policy makers and helped ensure the meningitis research Foundation has a voice at key meetings. As a member of AfGH a small charity is able to amplify it's global health messages and gain great insights from the experience and expertise within the group.
– Rob Dawson, Meningitis Research Foundation
In 2021, AfGH will run a consultative and inclusive process to develop our new vision, mission and strategy for 2021-2024. This process will enable us to reflect on our progress towards the 2030 global health goals and lessons learned over our last strategic period. We are looking forward to the opportunity for 'big-picture' thinking about our position, role and objectives as a network, examining how we respond to emerging movements such as decolonisation of global health and what the impact of COVID-19 means for us.
Making the most of key
2021 moments
2021 will see a plethora of opportunities for progress on global health, including the UK's hosting of the G7 Presidency and
AfGH will be leading the development of the civil society health priorities for the UK's G7 Presidency, and we will continue to engage with and influence the UK Government's COVID-19 response, particularly in response to the proposed aid cuts. Our newly launched Climate Change and Global Health working group will also enable us to turn our attention to the intersections between these dual crises in the run-up to November's climate summit.
Building public and
parliamentary influence
AfGH will continue to grow our public movement on global health, building on strong foundations  from 2020 and support for our #HealthyFutures campaign. We will also create a new parliamentary engagement strategy and champions model, identifying and working with key target parliamentarians to engage them on global health issues in 2021.