Unlimit Health releases UK Health Radio Show episode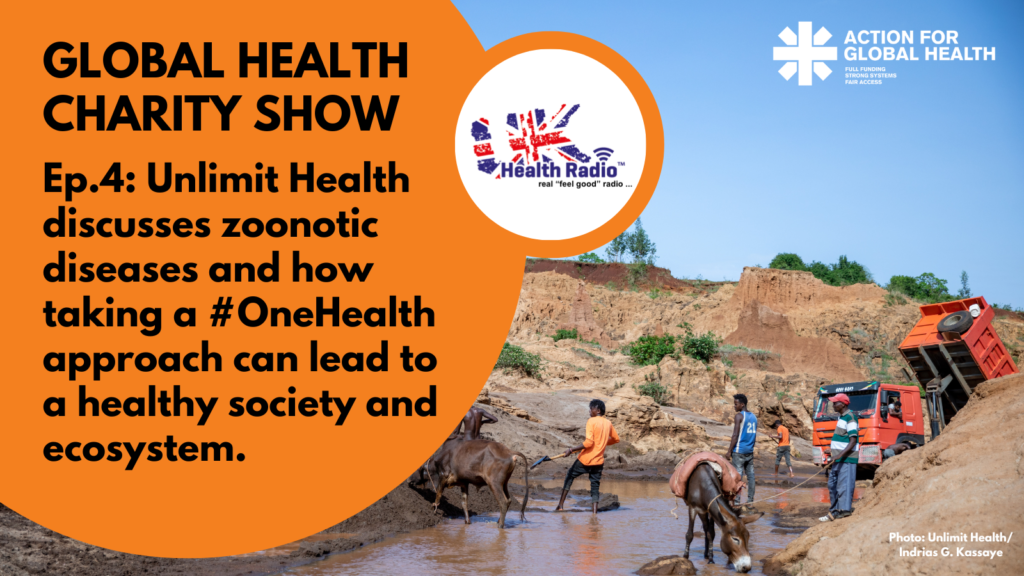 The Action for Global Health Network was thrilled to launch its 'Global Health Charity Show' on UK Health Radio in March this year, a monthly global health education and information radio show.
Each month a different health-related charity or organisation from the network hosts a show on an aspect of health affecting the world today. Whether that's discussing the challenges of equal access to healthcare globally, tackling malnutrition and hunger or how our changing climate is affecting our health – it's all packed into this 50-minute show hosted by a diverse range of charities alongside their expert guests.
In the fourth episode, Unlimit Health CEO Dr Wendy Harrison joins Senior Policy Adviser: One Health Dr Gabrielle Laing to discuss zoonotic diseases and a holistic view on health, linking people, places and animals.
You can listen to the episode here.
Coming up on the show in 2023:
Episode 5 (September): The George Institute
If you would like more information on the Global Health Charity Show or would like to get in touch with organisations within the network, please email Action for Global Health's Digital Campaigns and Media Officer, Cameron Boyle: cameron@actionforglobalhealth.org.uk.