Reflecting on the UN Climate Change Conference 2022
This is a guest post by medical student Amit Singh, a member of Students for Global Health – a student network and registered charity tackling global and local health inequalities through education, advocacy and community action.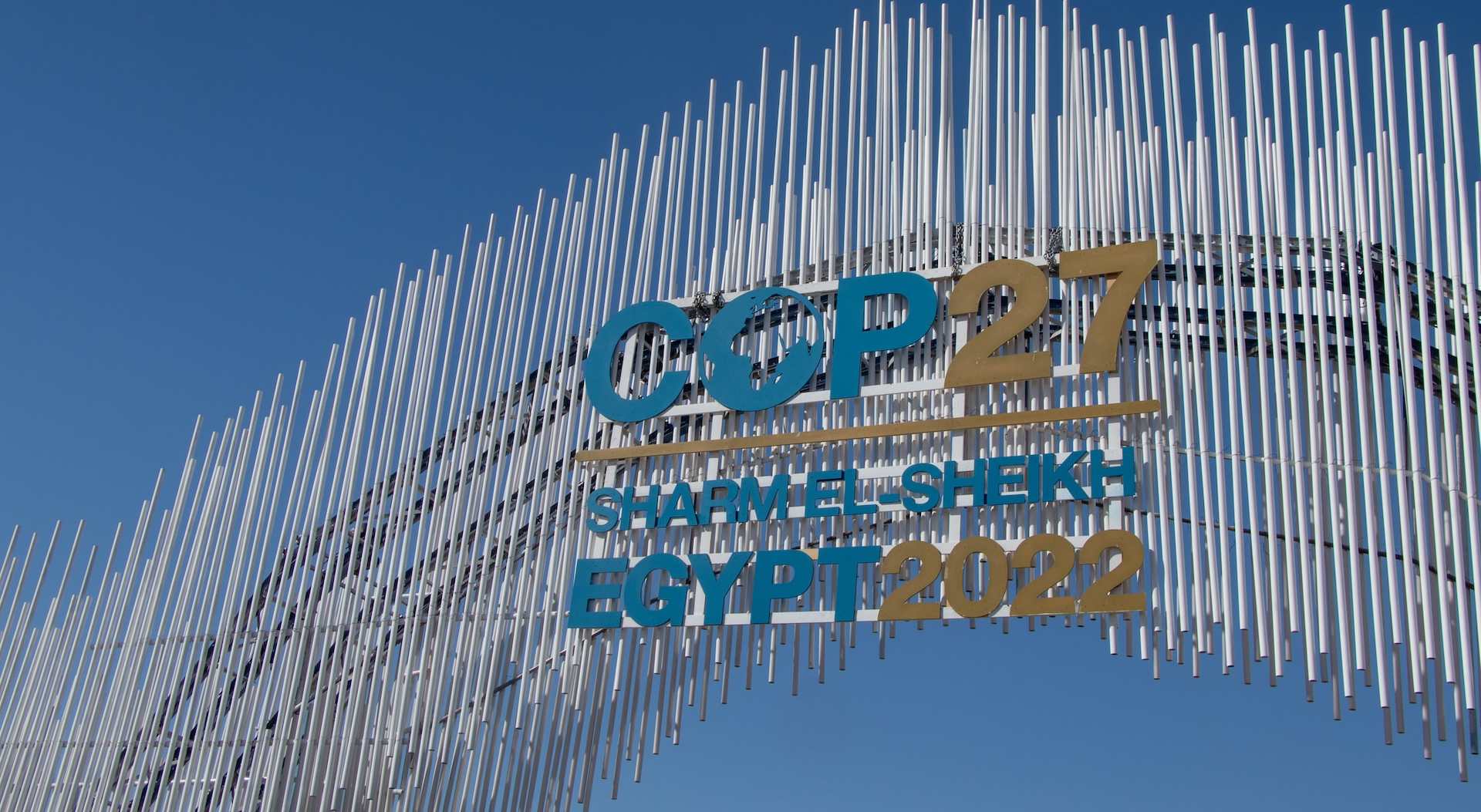 Attending the UN Climate Talks (COP27) for the second year in a row brought a busy week filled with highs of meeting old friend and colleagues, and lows, of observing hundreds of fossil fuel lobbyists disrupt negotiations. 
Through the efforts of collective civil society action, lobbying and disruption, COP27, the UN Climate talks delivered a major decision to provide financial support for countries that have, and will be, worst affected by the climate crisis. This was near the time of a last-minute protest to ensure 'Loss and Damage' financing organised by the small group of civil society present.
During my speech I held a white rose, as a symbol of solidarity with those most affected, as well as a symbol of hope for a healthier and more joyful future for all. This is a truly joyful victory that will save the lives of many – it is a strong start towards developing a mechanism for this funding. But more importantly gives governments in higher income countries like the UK an opportunity to make a real difference in the lives of those that have suffered the most from the affects of climate change and yet have contributed to it the least.
Fossil fuels, however, have once again been given a pass as a result of the heavy presence of fossil-fuel company lobbyists. Following COP26, no changes have been made to the agreement to 'phase out coal', with an active decision to remove other fossil fuels from the text by countries including the UK. This year, Saudi Arabia, Iran and Russia joined forces to ensure this text remains the same – a decision that will cost us as we see an increase in air pollution and malnutrition in lower income countries.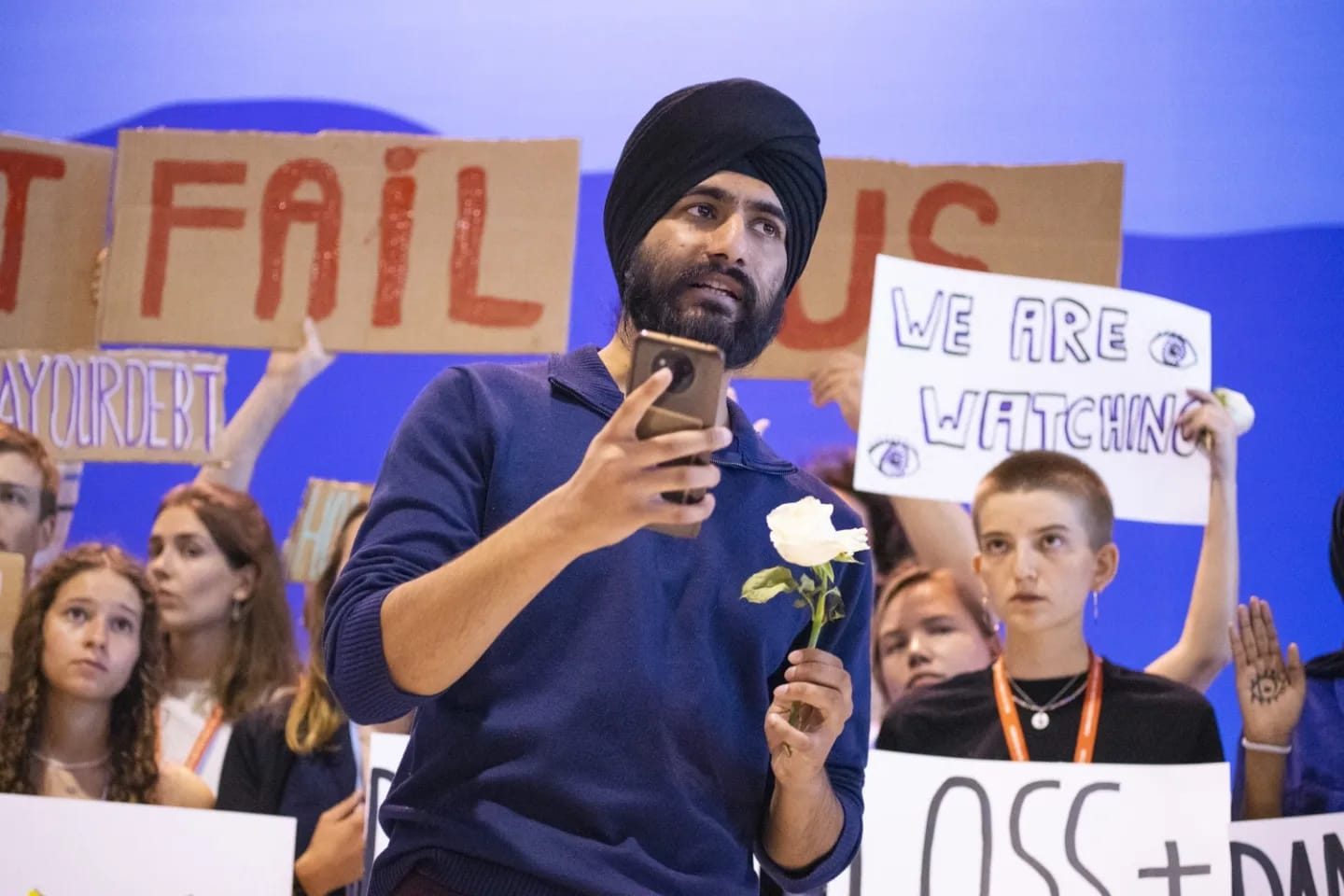 The UK has remained largely silent throughout these negotiations, at a time when we need higher income countries to stand in solidarity with nations most affected. The UK claims to want to keep temperatures from rising above the science-backed 1.5oC limit. However, the government continue to expand fossil fuel extraction, such as through the Rosebank's Oil Field. The #StopRosebanks Campaign clearly states that this project, proposed by fossil fuel giant Equinor, alone would emit more than the 28 lowest-income countries combined.
Regardless of these results, I had the pleasure of working alongside some wonderful friends and colleagues in our calls for climate justice:
Holding multiple 'Climate Clinics' at the WHO Pavilion, where we discussed healthy solutions for the climate crisis rooted within a Global Green New Deal.
Hosting the panel event: 'A Healthy Prescription for a Green New Deal', brought together on the ground activists and movement leaders to share the theory and action needed to realise a GlobalGreen New Deal. The video starts at the time 05:17:10.

 

Collaborating with the Youth Climate and Health Network and YOUNGO Health on the panel event: 'Climate Justice and Intergenerational Equity', where we explored the intersections of climate and health as well as the role of the youth movement as a spearhead towards climate justice.
Sharing our reflections on the results of COP27 as a collective of health organisations coordinated by the Global Climate and Health Alliance as a press release.

 
As a co-founder of the Youth Climate and Health Network, which will be launching formally in early 2023, we invite all young people to sign up to get involved via our interest form.
COP27 clearly carried wins, but it carried a lot of losses too. There is more work to be done, and plans are already in progress. People power works but we need to keep the movement growing.
Key takeaways: COP27
Loss and damage: Small win, but the fight continues
Thanks to unwavering efforts from vulnerable countries, activists and civil society, COP27 has committed to create a loss and damage fund to support the most impacted communities of climate change. The breakthrough deal came as costs from extreme weather soar to over $200 billion annually. The fight is not over: details on who will contribute to the fund or on the accessibility to the financial arrangements will have to be negotiated in the upcoming years.
Fossil fuel loopholes for petro-states and industry
COP27 started to address the symptoms of the climate crisis, but did little to address its causes. More fossil fuels will mean more loss and damage. The scale of influence of the fossil-fuel industry and its supporting states was on full display. At the last minute "low emissions" was added to language about renewables being the best solution to the energy crisis, creating a loophole for petro-states and the fossil fuel industry. This trend cannot continue in the United Arab Emirates next year.
Mitigation and energy ends in disappointment
Despite a last-minute push from the High Ambition Coalition to strengthen the coal phase down text to expand to all fossil fuels, the final COP27 outcome on energy is a disappointment that does not bring us any closer to addressing the climate crisis. The key language on accelerating efforts on coal phase down and fossil subsidy phase out are a cut and paste of commitments in the Glasgow Climate Pact. Renewable energy was positively mentioned, including the USD 4 trillion per annum investment required by 2030 to reach net zero emissions by 2050.
1.5°C: All eyes on biodiversity COP
Sharm el Sheikh's failure to move on emissions occurred even though the world has experienced politics-altering climate impacts such as flooding in Pakistan and Nigeria. 1.5°C was referenced in the deal, but only recognition of the goal. Pathways and plans to actually achieve it were absent. Holding warming to this limit will reduce the suffering of much of the world – what matters is real, rapid emissions cuts. We need leaders to break from the fossil-fuel industry once and for all. We cannot reach 1.5°C without protecting nature. Leaders must get back on track by agreeing to an ambitious global deal for nature.
Africa: short-changed
These talks were billed as the African COP, held in the most climate vulnerable continent. But sufficient new finance was not generated for vulnerable countries. Countries were urged to scale adaptation financing but no longer double it. The final deal does not reflect the urgency needed to support adaptation efforts worldwide, but in particular in the most affected regions.
For more information on climate change and how it is affecting our health, visit our global health campaign website, Healthy Futures.