Have G7 leaders truly learnt the lessons from COVID-19 to prepare for the next pandemic?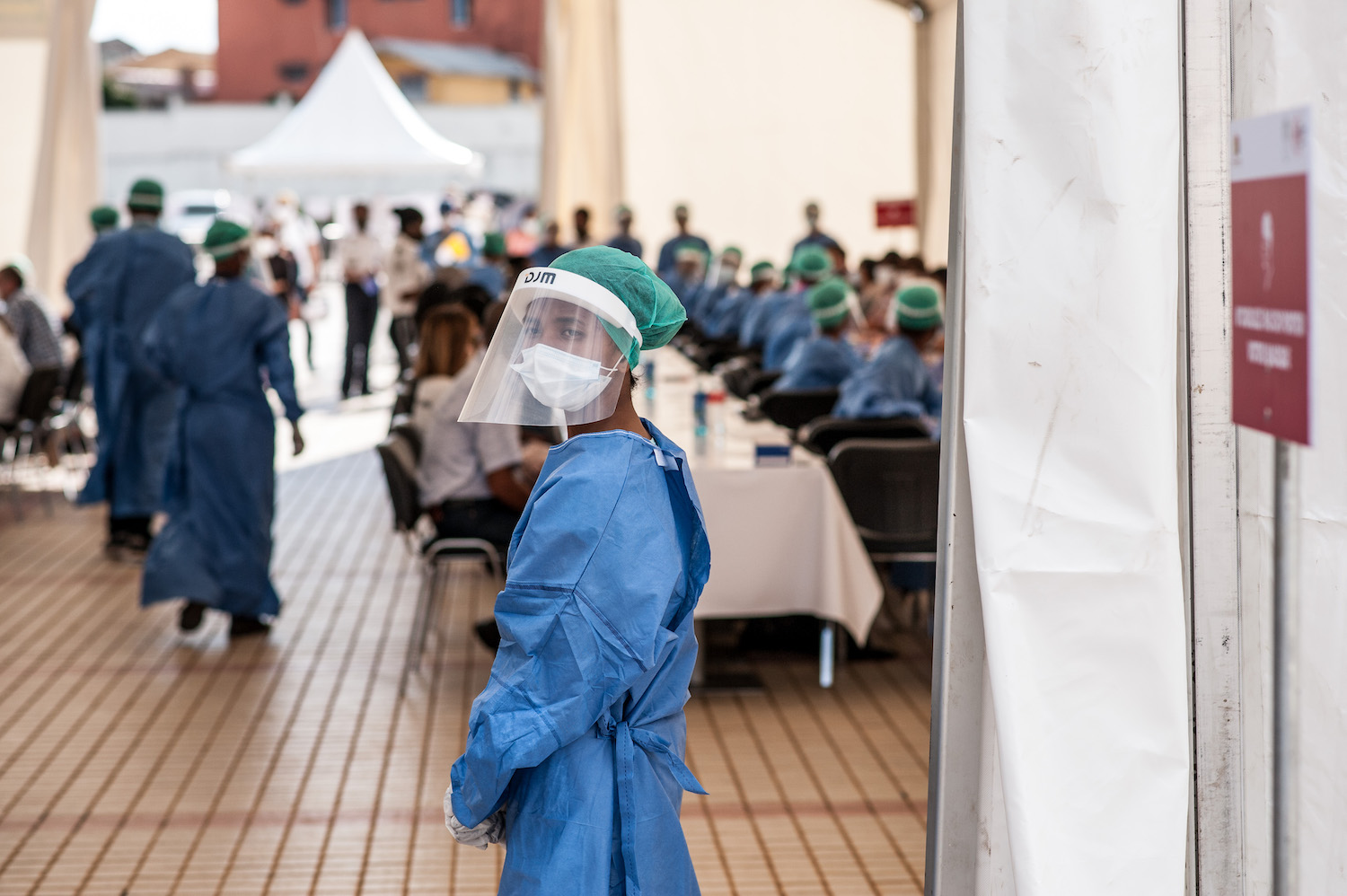 As G7 leaders meet to discuss how to ensure they are better prepared for the next pandemic, Action for Global Health – a network of more than 50 global health organisations and experts – responds to this afternoon's release of the Pandemic Preparedness Partnership report.
The Pandemic Preparedness Partnership report, presented by Sir Patrick Vallance and Melinda French Gates to G7 leaders this afternoon, provides a number of recommendations for reducing the impact of future pandemics through making diagnostics, therapeutics and vaccines available within 100 days.
The report makes welcome reference to the need to work through and strengthen existing institutions to improve pandemic preparedness, noting in particular the leadership and coordination role of the World Health Organization (WHO). Action for Global Health reiterates this call for the G7 to harness existing structures and their expertise, rather than investing already scarce resources in starting anew. This will also ensure that in the rush to respond to COVID-19 and future pandemics, we do not undermine the progress made on other long-standing global health issues.
A 'One Health' approach
Action for Global Health also welcomes the report's reference to pandemic preparedness efforts being embedded in a holistic 'One Health' approach, noting the important human-animal-environment interface in disease transmission and control.
However, Dr Gabrielle Laing, Policy Advisor at the SCI Foundation, noted the need to go further, "The One Health approach should serve more than surveillance to identify pandemic threats, utilising this approach more broadly for the health of humans and animals in our shared environment. We urge the commitment of G7 resources to establish an integrated way of working to realise all the benefits of this approach."
Taking a global and inclusive viewpoint to pandemic preparedness 
Whilst recognising the importance of partnership and collaboration in pandemic preparedness, the report's findings are undermined by the limited scope of the 'partnership' involved in the creation of this report. The 'partnership' excludes low- and middle-income country governments in the development and decision-making for this report, whilst noting their centrality to implementing the recommendations. Equally, there has been no consultation or representation from civil society organisations in the creation of this report, despite their critical perspective in ensuring any innovations reach the most vulnerable and marginalised groups.
Action for Global Health call on G7 leaders to take a truly 'global' and inclusive approach to pandemic preparedness moving forwards and ensure meaningful participation of low- and middle-income country governments and civil society in the creation of any 'Global Health board' or other relevant pandemic preparedness decision-making entities.
Prioritising global health systems strengthening
Furthermore, the success of any pandemic preparedness efforts will be dependent on having strong, resilient, equitable health systems in place, particularly in low- and middle-income countries. Health systems are the essential infrastructure for the delivery of diagnostics, therapeutics and vaccines, as well as keeping other essential health services running during a crisis. Despite being the cornerstone for pandemic preparedness and response, health systems strengthening has been too frequently side-lined in G7 discussions and financing to date, including being considered important but 'out of scope' in this report.
In order to meaningfully prepare for a future pandemic – and create a healthier world – it is critical that G7 leaders use the Summit discussions and the Carbis Bay Declaration on Global Health to provide concrete commitments for the strengthening of health and community systems in low- and middle-income countries.
Katie Husselby, Coordinator of Action for Global Health, said: "Over the past year, we have seen first-hand the critical role of health systems and health workers in responding to COVID-19 globally. Last week, the G7 Carbis Bay Progress Report on Global Health also emphasised the interconnectedness of pandemic preparedness and health systems strengthening in order to achieve health for all.
And yet, at the same time, today's report and G7 discussions to date have failed to put health systems strengthening at the heart of the pandemic response and efforts to prepare for the next pandemic. G7 leaders must urgently learn and act on the lessons from COVID-19 and prioritise strengthening health systems globally."
Finally, although the report focuses on the development of future diagnostics, therapeutics and vaccines, it does not discuss the role that intellectual property barriers have played in the roll-out of COVID-19 vaccines, or how this might be addressed to improve future pandemic preparedness.
For more information on the G7 and global health, visit the news and views section.