G7 discuss COVID-19 challenges but fail to provide strategic leadership on global health and health systems strengthening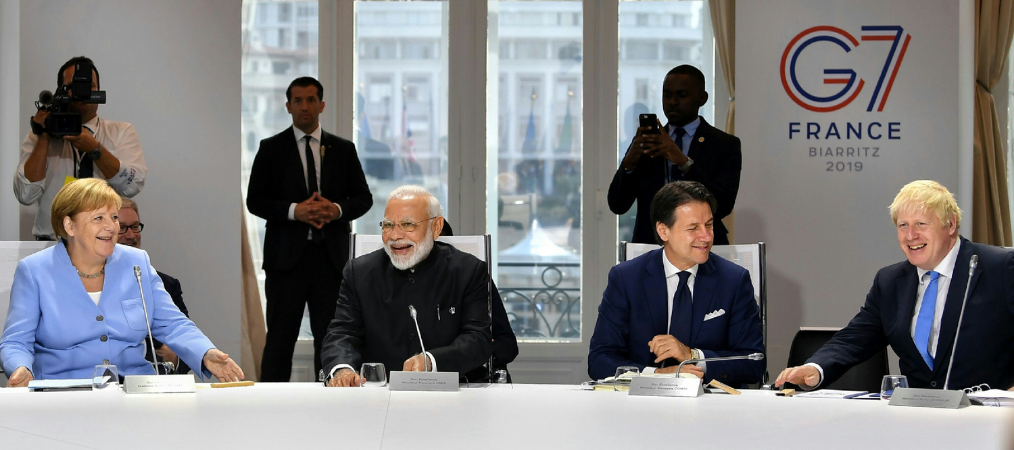 On Friday, G7 health ministers met in Oxford to agree joint commitments on issues ranging from antimicrobial resistance to digital health in the wake of the COVID-19 pandemic. The resulting communique noted the broad repercussions of COVID-19 on health, health service provision and inequalities, as well as the disproportionate effects on vulnerable and marginalised groups. The health ministers also noted how the pandemic had set back progress towards achieving Universal Health Coverage and the Sustainable Development Goals. 
In response to COVID-19 and to help prevent future health threats, the G7 ministers made welcome commitments to supporting the ACT-Accelerator and further embedding One Health and 'health in all policies' approaches. In particular, we welcome their recognition of the 'important relationship between health, the environment and climate change', and the need for increased coordination between health and climate ministers in the lead-up to COP26 later this year. 
In all of these endeavours, the ministers noted the leadership and convening role of the World Health Organization (WHO) and we welcome their emphasis on the need for sustainable financing for WHO to effectively carry out this role.  
Despite these welcome steps to address COVID-19 and pandemic preparedness, Action for Global Health notes with concern the lack of strategic leadership and concrete commitments for the strengthening of health systems in low- and middle-income countries. As COVID-19 continues to exacerbate weaknesses in health systems, and disrupts their ability to provide essential services, it has never been more important and timely for G7 leaders to scale up action and financing for health and community systems strengthening, particularly to be inclusive of and responsive to the health needs of vulnerable and marginalised groups. 
Strong, resilient, equitable, community-based health systems are the foundation for achieving health equality. They are essential for the delivery of COVID-19 technologies, such as vaccines, as well as keeping other essential health services running. The text states that 'further sustained action is needed' but this is meaningless without commitments. 
Similarly, whilst the G7 ministers recognised with gratitude the critical role of health workers in the pandemic response, this recognition was not matched with action to fill significant global shortages of health workers – due to reach more than 18 million by 2030.
In order to deliver on the ministers' objective to achieve equitable access to COVID-19 vaccines globally, it will be essential to increase financing for health and community systems strengthening, including through immediately filling the ACT-Accelerator health systems connector 2021 financing gap of $7.3 billion. The communique makes no mention of the financing gaps faced by all of the pillars of the ACT-Accelerator, nor the timeline through which G7 donors will be stepping up their commitments and the amount of funding G7 leaders plan to provide. Additionally, the outcome document has no references to the costs of response to the pandemic beyond the ACT-Accelerator. The G7 leaders also fail to commit to implementing equitable global access to safe, effective, quality and affordable vaccines, therapeutics and diagnostics through helping to remove intellectual property barriers or encouraging sharing of the science, know-how and technology of COVID-19 health technologies. 
In a similar style of promise with no detail, the communique states that G7 leaders support vaccine dose sharing efforts but gives no indication of dose sharing plans, including amounts and timings. This is despite clear calls for G7 members to donate 20% of available COVID-19 vaccines between June and August in order to make 153 million doses available in low and lower-middle income countries. 
Finally, Action for Global Health calls on the UK to evidence their commitment to the ambitions laid out on Friday by returning to the 0.7% commitment to Official Development assistance (ODA) immediately.  The recent cuts to ODA have resulted in widespread closure and postponement of critical health services for vulnerable populations, at a time when they are needed the most. The commitments announced on Friday, including collaboration to end the COVID-19 pandemic and beyond, require the UK to play its part in the global response.