Compassion UK release UK Health Radio Show episode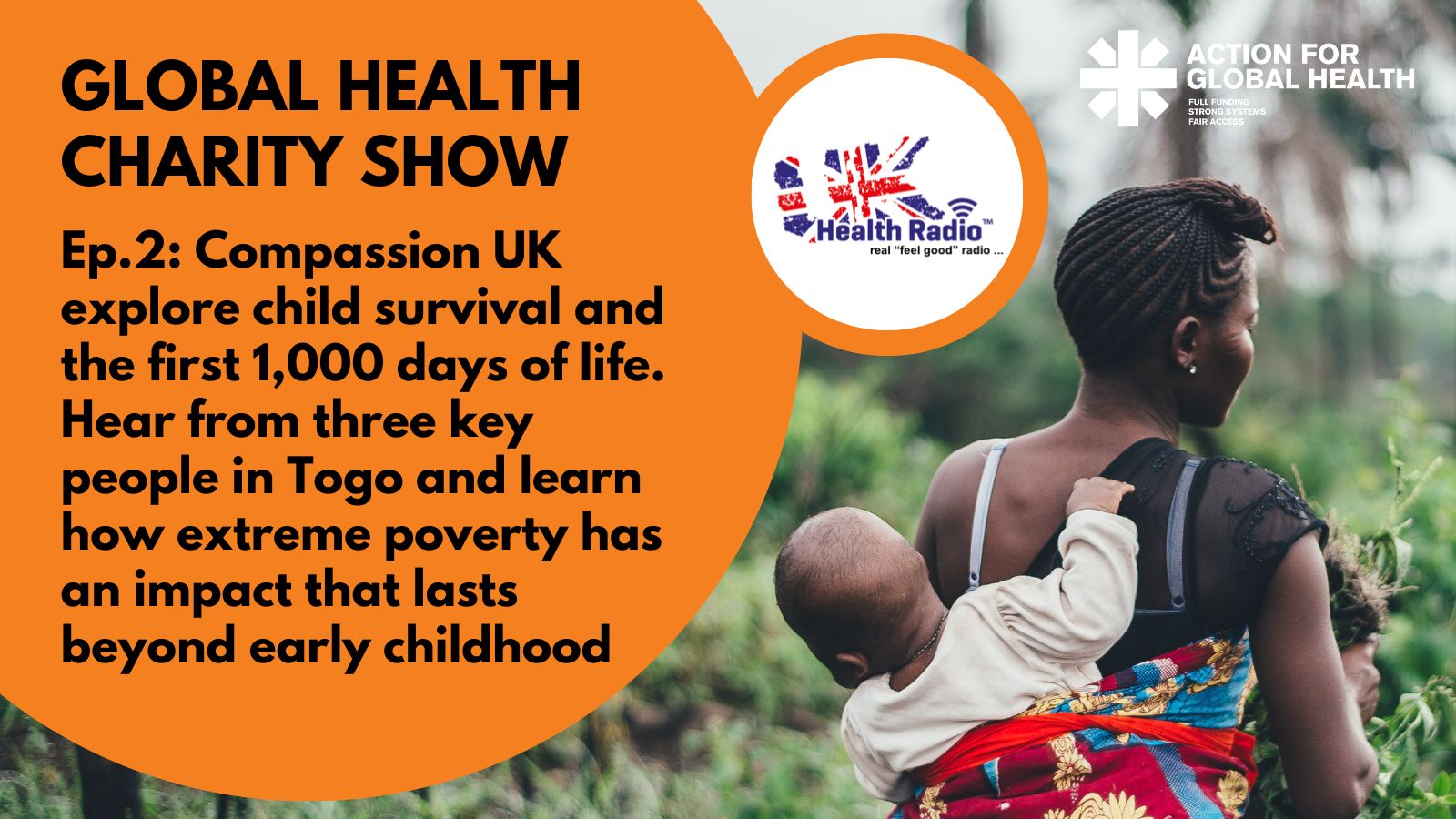 The Action for Globe Health Network were thrilled to launch their 'Global Health Charity Show' on UK Health Radio in March of this year, a monthly global health education and information radio show.
Each month a different health-related charity or organisation from the network host a show on an aspect of health affecting the world today. Whether that's discussing the challenges of equal access to healthcare globally, tackling malnutrition and hunger or how our changing climate is affecting our health – it's all packed into this 50-minute show hosted by a diverse range of charities alongside their expert guests.
In the second episode hosted by Compassion UK, they explore child survival and the first 1,000 days of life.
Hear from three key people in Togo and learn about how extreme poverty has an impact that lasts beyond early childhood.
You can listen to the episode here.
Coming up on the show in 2023:
Episode 3 (April): Malaria Consortium
Episode 4 (May): Action Against Hunger
Episode 5 (June): The George Institute
Episode 6 (July): Unlimit Health
If you would like more information on the Global Health Charity Show or would like to get in touch with organisations within the network, please email Action for Global Health's Digital Communications and Campaigns Officer, Melissa Jones: Melissa@actionforglobalhealth.org.uk.