International Women's Day: Breaking the gender bias in Global Health
This is a guest post from Nancy Smart, Country Director for Sierra Leone at Sightsavers, an international development organisation protecting sight and fighting for disability rights.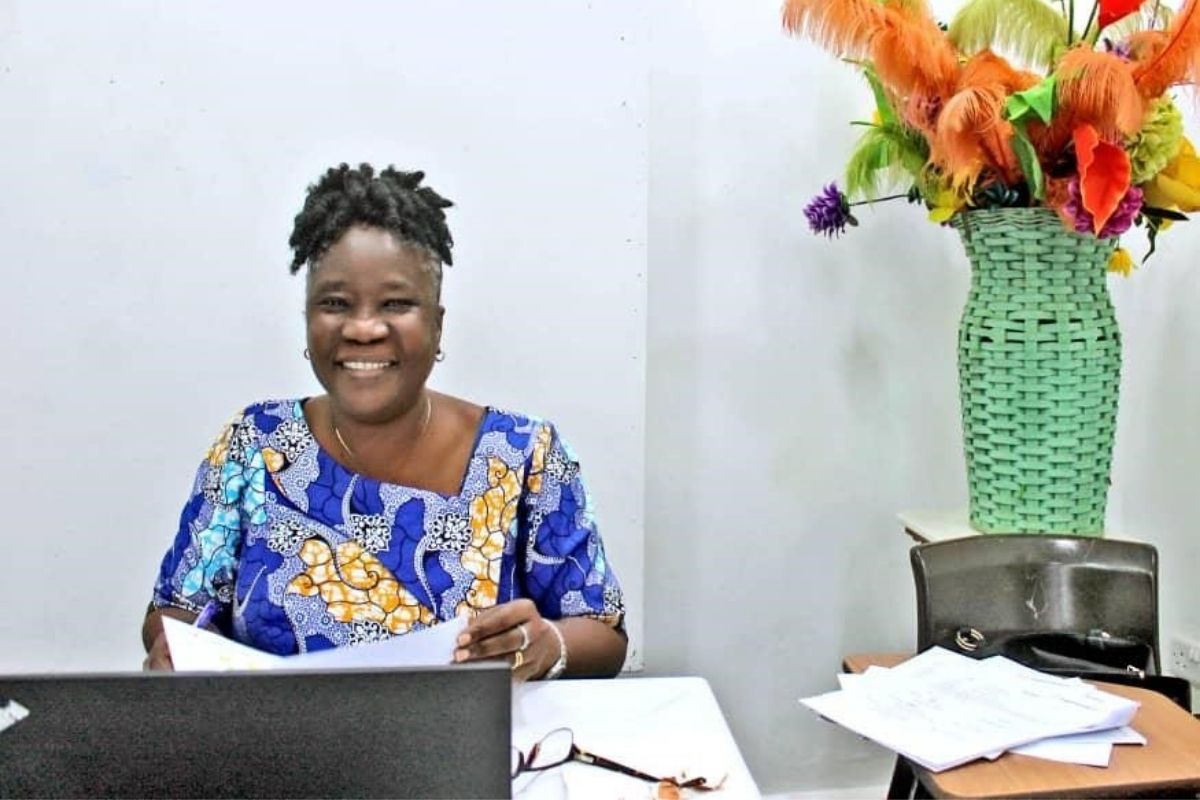 Gender discrimination is a cause close to my heart. Living and working in such a male-dominated society, I've had to overcome gender bias and discrimination to get to where I am today and I'm proud to say that I've been a Country Director at Sightsavers for nearly 11 years. Through my work, I have also seen how women across Africa don't get the same access to healthcare as men and are more vulnerable to diseases like trachoma.
There has been progress in recent decades, but there's still more to be done to break the gender bias. These facts say it all:
· Women are more likely to be blind or have visual impairment than men, and have poorer access to eye care services.
· Trachoma is the world's leading infectious cause of blindness and women are up to four times as likely to develop advanced trachoma than men and nearly twice as likely to be blinded by this disease.
· Women with disabilities are three times more likely to have unmet needs for health care when compared to men without disabilities.
But it doesn't have to be this way. We're joining with organisations around the world this International Women's Day to break the gender bias against women, and also launching our #EqualUN campaign, calling for more women to be elected to the UN Convention on the Rights of Persons with Disabilities Committee.
We come across many women who are challenging stereotypes, dismantling barriers that prevent women and girls from accessing health care and raising awareness of rights, particularly for women and girls with disabilities. Dr Jalikatu Mustapha and my colleague Pelagie Boko-Collins are just two examples of these amazing women across the world.
Breaking the bias in eye health
Dr Jalikatu Mustapha is the Head of the National Eye Health programme for the Ministry of Health & Sanitation in Sierra Leone. The Connaught hospital, where she is based, is the main tertiary and referral eye health facility in the country and a teaching hospital linked to the College of Medicine and Allied Health Sciences, where Dr Mustapha trains the next generation of eye health professionals including ophthalmologists (eye doctors).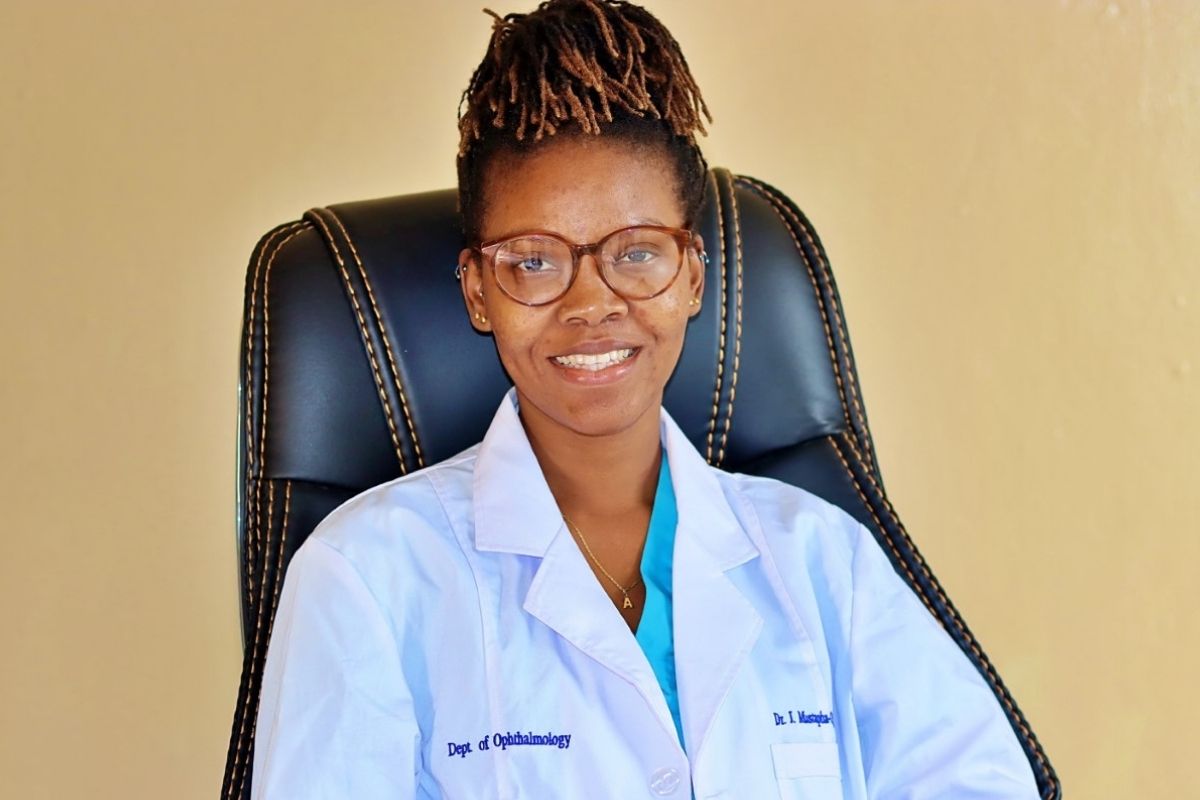 When she started her studies, there was only one ophthalmologist in Sierra Leone. There are still only six and Dr Mustapha is the only female ophthalmologist in the country.
Due to limited resource, access to eye care services in the country is difficult, and often harder for women. "We're being more intentional about reaching women and targeting them with eye health campaigns," says Dr Mustapha. "We're doing free surgical or clinical outreaches aimed at women and girls, in particular, to get them to come to the hospital. And one of the ways that Sightsavers helps is we get funding to subsidise the cost of surgery or treatments for women."
In 2020, Dr Mustapha was named an 'eye health hero' by the International Agency for the Prevention of Blindness (IAPB). Well-deserved recognition for the positive impact she's having on eye care in her country, including increasing rates of cataract surgeries, reducing the burden of glaucoma and strengthening health care systems.
Despite her successes, she's been faced with gender- and age-based discrimination: "Being a young woman is the biggest disadvantage when working in a place like Sierra Leone – you have to work harder to prove yourself. It feels like you're always trying to prove that you belong in a room, even when you're more qualified than the other people there."
As a lecturer Dr Mustapha is supporting promising young doctors and hopes she can soon stop saying that she's Sierra Leone's only female ophthalmologist. "I'm really proud to see three women who are hopefully going to train. We can start changing the narrative of men being the only ophthalmologists in the country."
Paving the way for women and girls
When Pelagie Boko-Collins, Sightsavers' Neglected Tropical Disease Manager for Benin and Togo, started working in the field of neglected tropical diseases (NTDs) she was the only female entomologist (scientific study of insects) who worked on NTDs in Benin. Along the way, she's been told "this is a man's job, you cannot do this. It's too risky for you as a woman," and it's taken determination to continue her work to prevent, treat and eliminate diseases.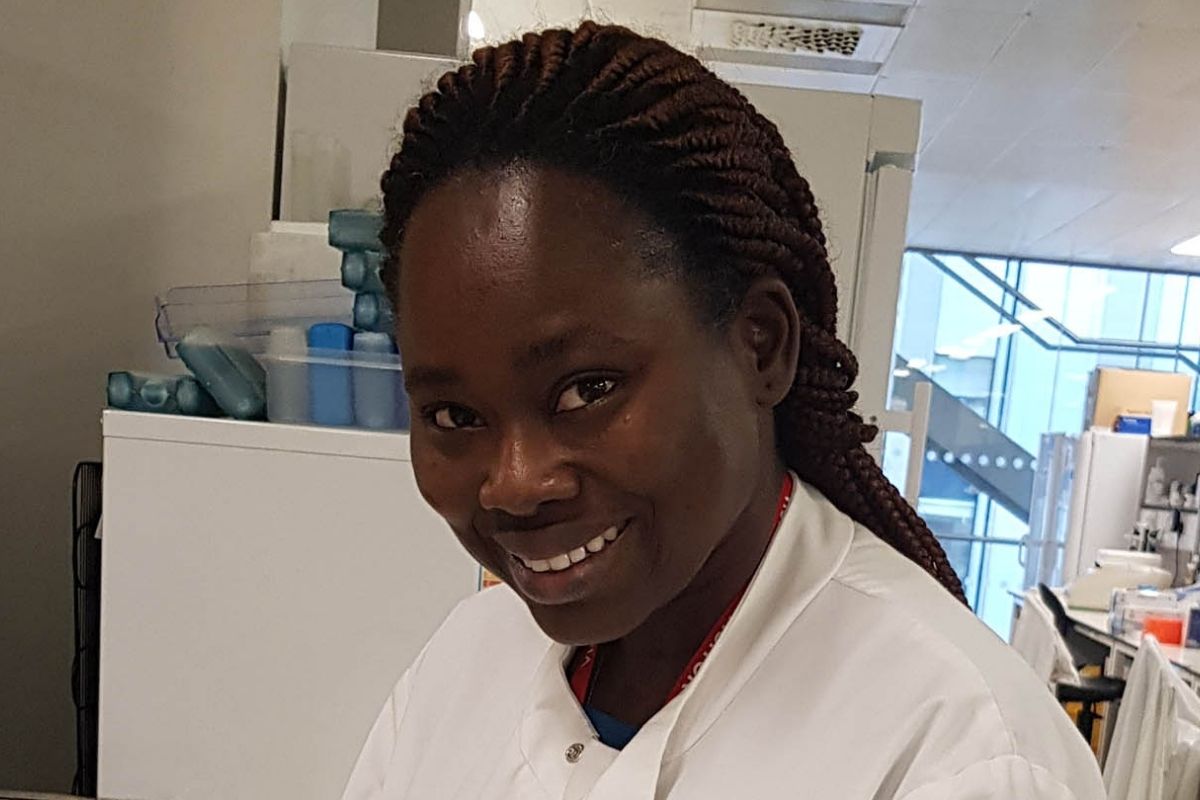 She chose to specialise in entomology as she wanted to have a positive impact on community development and health. There are many diseases spread by insects, including trachoma, that need attention to free countries from the cycle of poverty and burden of disease, a burden more heavily carried by women. In the case of trachoma, women are often primary caregivers, which puts them at greater risk of catching the trachoma infection from their children or passing it on to them.
Pelagie is also a member of the Women and Science for the Developing World network, supporting other women to progress in the field of science: "We've recently launched our local chapter, and what we're trying to achieve is to bring women from the local university to understand that they can go further than they're made to believe. We help them to get funding to continue their studies and progress in their area."
"Just because you have a family or are a woman, it shouldn't stop you from having ambition and applying to your dream job. You can't succeed by staying in your comfort zone; you've got to go beyond it. By accepting that, and trying to succeed, every day is part of my action to break the barriers."
Find out more about how Sightsavers and partners are breaking the bias for women and what you can do to help us fight for the rights of women and girls.