Action for Global Health host Secretary of State for Health
On Monday 15th July, Action for Global Health hosted a parliamentary event, 'Global Britain: UK Leadership on Global Health', with Rt Hon Matt Hancock MP providing the keynote speech.
The event, co-hosted with the Coalition for Global Prosperity, All-Party Parliamentary Group for Global Health and the Bill and Melinda Gates Foundation, brought together senior stakeholders to discuss the UK's role in global health.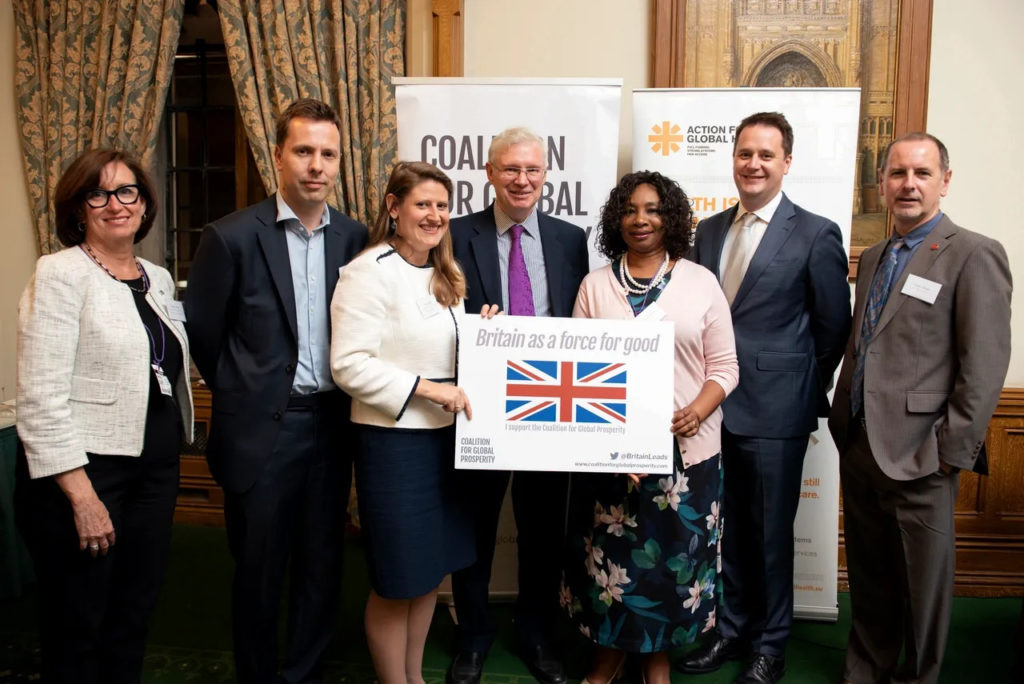 Our co-hosts Theo Clarke (Coalition for Global Prosperity) and Lord Crisp (Chair, APPG for Global Health) kick-started the event with some introductory remarks, celebrating the UK's recent pledge to the Global Fund and emphasising the crucial role that the UK has played to date in improving health across the globe.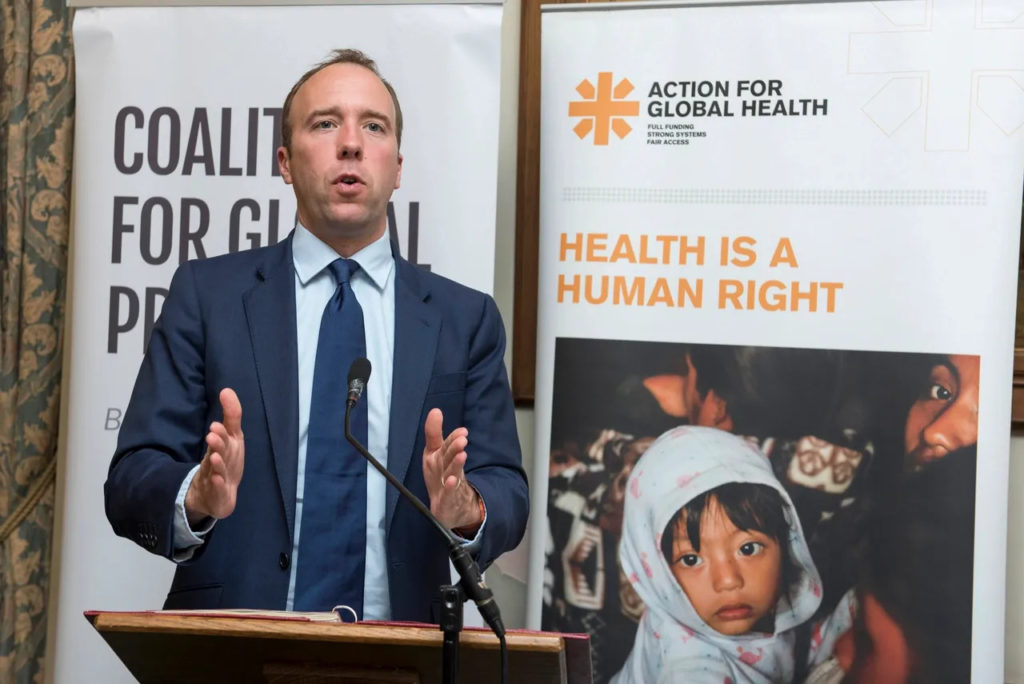 Following these opening remarks, Secretary of State for Health and Social Care, Rt Hon Matt Hancock MP, gave his keynote speech praising the UK as a global leader in research and innovation, and stressing the importance of the UK's contribution to AMR initiatives and the Ebola crisis.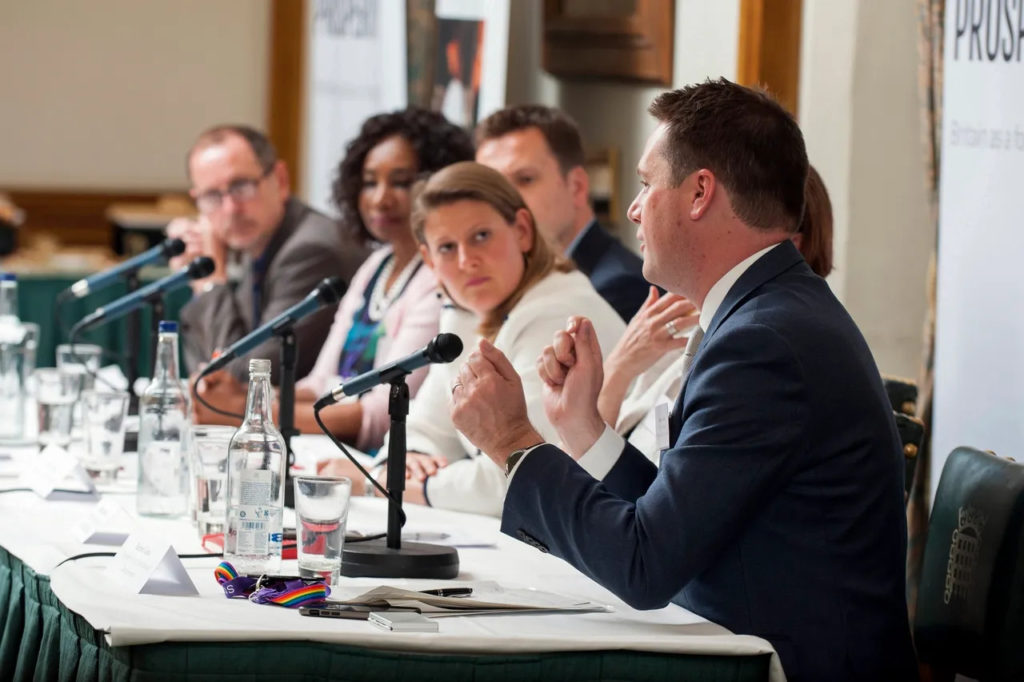 Following the keynote address, the audience heard from a panel of experts, including Richard Clarke (Director-General for Policy, Research and Humanitarian, DFID), Kade Mondeh (Consultant Midwife, Barts Hospital), Simon Wright (Northern CSO Representative, UHC2030 and Director of International Development, Save the Children), Dianne Stewart (Head of Donor Relations, The Global Fund to Fight AIDS, TB and Malaria), and Phil Thomson (President of Global Affairs, GlaxoSmithKline).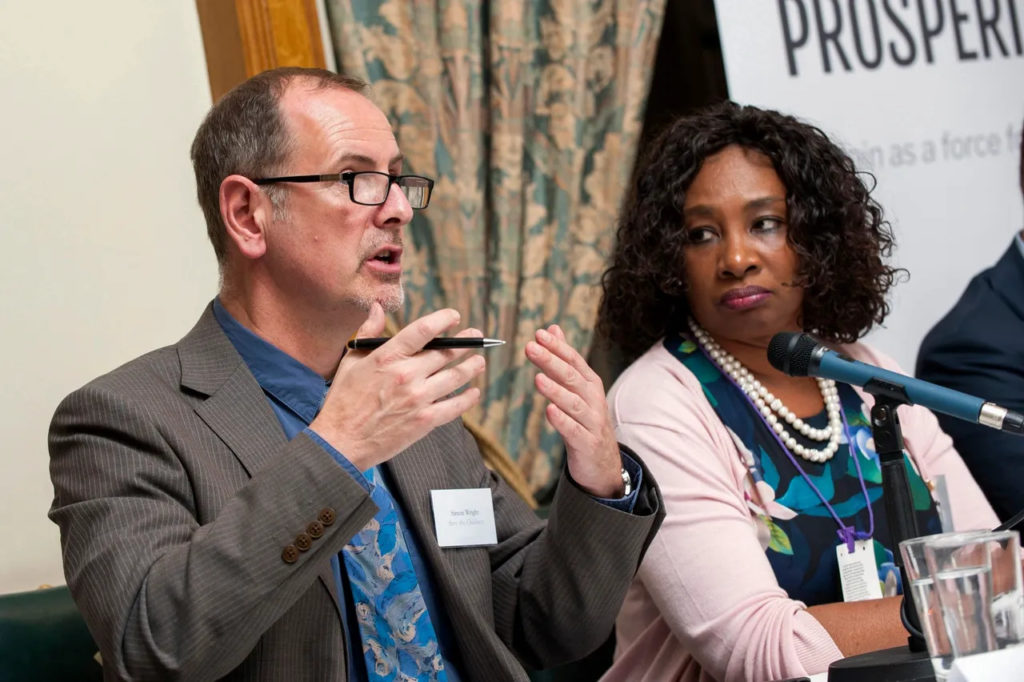 Speaking on behalf of Action for Global Health, Simon stressed the need for the UK to champion the upcoming High-Level Meeting on Universal Health Coverage on 23rd September, in order to achieve health for all by 2030.