Action for Global Health contribute to Bond's vital report on UK progress towards the Sustainable Development Goals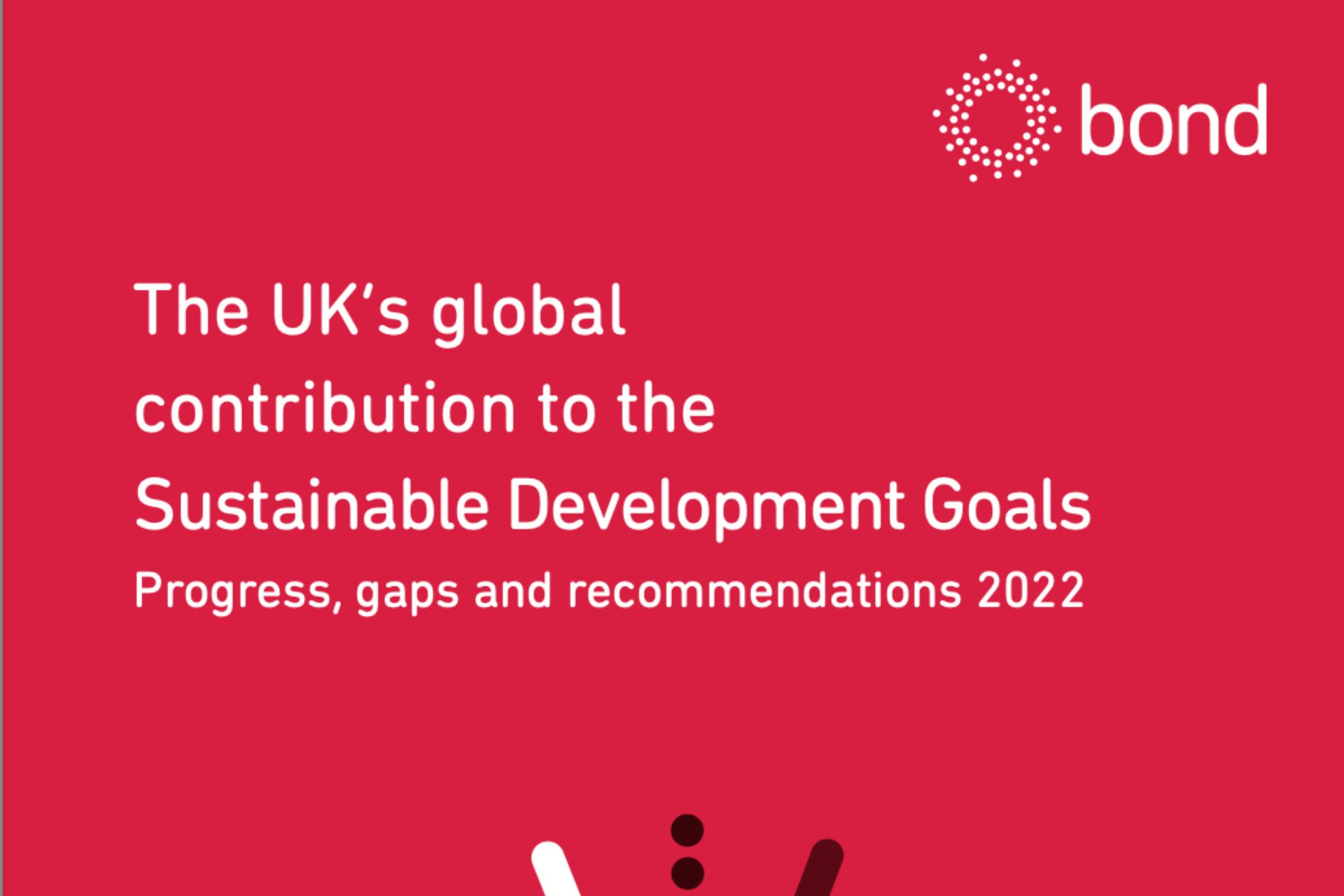 Action from Global Health are delighted to announce our contribution to Bond's Sustainable Development Goals (SDG) report, which launches today, by writing a chapter on SDG 3 regarding, "good health and well-being" to ensure healthy lives and promote well-being for all at all ages.
Bond, a member of the Action for Global Health Network is a UK network for organisations working in international development and has led the development of the report reviewing the UK's progress towards achieving the Sustainable Development Goals between 2019 and 2022.  
Action for Global Health collaborated with people with lived experience of health inequities and members to develop a chapter assessing the UK's progress towards SDG 3. 
The SDG 3 chapter provides an overview of the following: 
Global and UK context and challenges for achieving SDG 3, including the impact of the COVID-19 pandemic, climate change and conflict and personal testimony on the impact of broader (social, legal) determinants on health 

Assessment of UK commitments and action towards SDG 3, including:

 
-SDG 3 within the UK's broader approach to development, including personal testimony on health disparities due to gender identity  
-UK's global health position papers and strategy and relevance to SDG 3 
-Assessment of progress towards SDG 3.8, 3.c and 3.b, including the impact of ODA cuts on health programmes 
-Recommendations for how the UK can support the achievement of SDG 3 
You can download the full report here.