Action for Global Health call for UK to lead G7 efforts to strengthen global health systems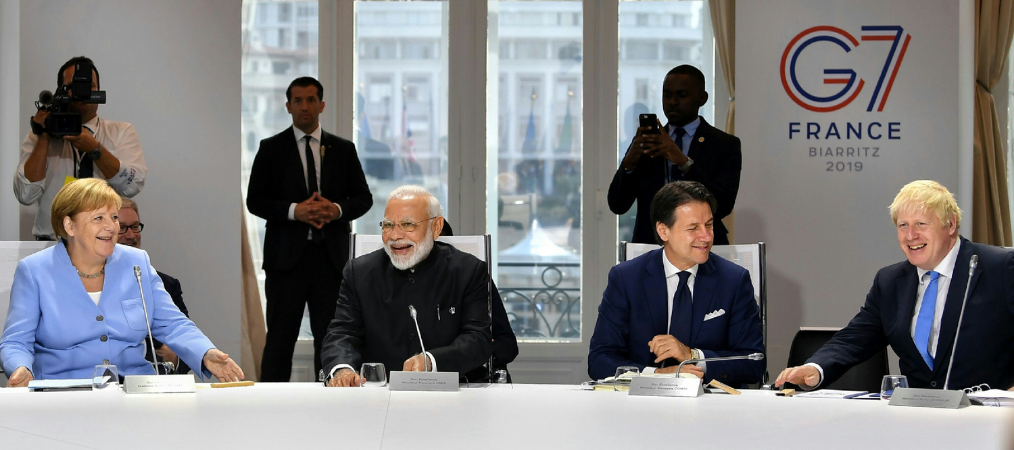 Action for Global Health call for UK to lead G7 efforts to strengthen health systems globally in response to COVID-19 at this week's meeting of Health Ministers. 
Action for Global Health has today sent a letter to the Rt Hon Matt Hancock MP, Secretary of State for Health and Social Care, calling for the UK to use the G7 Health Ministerial Meeting this week to agree tangible, concrete actions to strengthen health systems globally.  
The network, consisting of more than 50 global health organisations and experts, emphasises that the meeting of G7 Health Ministers is a critical opportunity to tackle COVID-19 and end the growing health inequalities underscored and exacerbated by the pandemic.  
The letter notes the UK's positive rhetoric on this issue, but urges the Secretary of State for Health and Social Care to translate this into concrete commitments and funding to build equitable, resilient health systems around the world.  
As COVID-19 continues to exacerbate weaknesses in health systems – with the World Health Organization reporting almost 90% of countries experiencing disruptions to all types of health services – the impact of the pandemic is forecasted to have devastating health outcomes with many more lives to be lost.  
And yet, Action for Global Health highlights the distinct and damaging lack of focus and investment from G7 countries in health and community systems strengthening efforts. In order to fight COVID-19, we must build the foundations to respond to future pandemics and keep other essential health services running. 
The letter notes that health systems strengthening has not even been prioritised as a standalone agenda item for the Health Ministerial Meeting, despite the focus on the pandemic response. Similarly, the ACT-Accelerator health systems connector, underpinning the delivery of COVID-19 technologies such as vaccines, still has a financing gap of $7.4 billion for 2021.  
And despite facing the brunt of the pandemic – as celebrated in this International Year of Health and Care Workers – the global health workforce continues to be underfunded. Global shortages of health workers are due to reach more than 18 million by 2030, particularly impacting low and middle-income countries.  
The global health network calls on the UK to leverage learnings from the UK's National Health Service (NHS) and the political attention on health as a result of the pandemic to push for real change for health systems globally. 
In these efforts, the letter highlights that the UK must lead G7 partners by example and walk the talk themselves. The UK's recent damaging cuts to Official Development Assistance (ODA), including cuts of up to 40% to global health during a global pandemic, have resulted in widespread closure and postponement of critical health services for vulnerable populations and damage to health systems. Action for Global Health recently led a group of 195 organisations to call for the cuts to be reversed and for the immediate return to the 0.7% commitment to ODA.  
The network writes: "Implementing these cuts – whilst all other G7 nations increase their global health spending – runs counter to the ambitions of the UK's G7 Presidency and will hinder the global recovery from COVID-19." 
Katie Husselby, Coordinator of Action for Global Health, said: "This week's G7 Health Ministerial Meeting, taking place during a global pandemic, is a critical moment to take tangible action to build stronger, resilient health systems globally. Health systems underpin all of the G7's priorities for the COVID-19 response and broader health goals, and yet have been notably absent from discussions and financing commitments so far. This urgently needs to change."